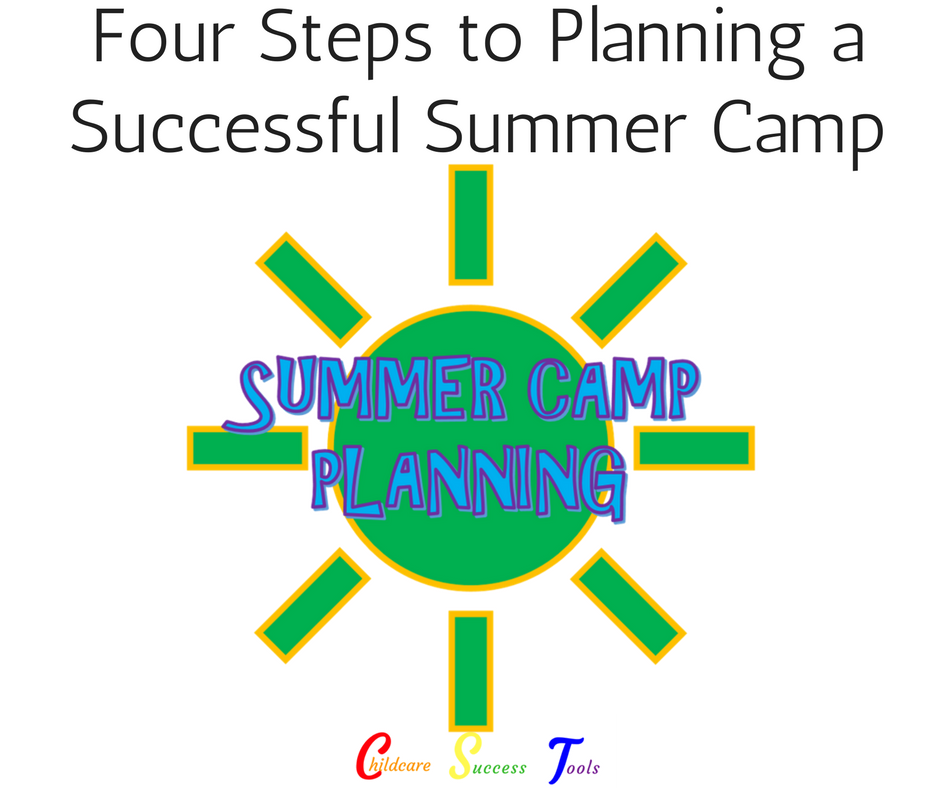 Summer is finally approaching and if you are a childcare business owner or you are a Director of a daycare center, you know what that means. It's time to start planning some amazing and fun activities for the children and create a Summer Program! There are so many preschool summer themes (and preschool here means toddler and infants too! We are not going to leave them out!) to choose from. From the Olympics, Safari, to Around the World. The question is, how do you put together an amazing summer program that is marketable and helps you fill up your summer enrollment spots?
Well today, I have the easiest way to plan and pull off a successful summer program in my four easy steps. In this blog post, I will walk you through these four easy steps to help you get started on planning your summer program, so that you ensure that you don't have empty spots in your childcare business. Summertime, is known in the childcare business industry to be the slow season. But with a really good marketable summer program, you can ensure that your spots are filled this summer! So Let's get Started!
1). Choose your Theme:
So I think this will be pretty easy for you to come up with is a theme. I have seen one theme that is carried out throughout the entire summer camp, and I have seen childcare centers to do a theme every week. What I did at Ashley's Angels, was a weekly theme. I just liked the idea of changing themes every week, as it made it exciting for the kids, it also attracted families who may not really need care for the summer, but wanted their child to participate in some learning activities throughout the summer, and having a weekly theme made it easier for them to choose which weeks they would come. This is making your summer camp Marketable, which we will get into next. Some examples of some themes I love are:
-Amazing Athletes (Fun Sports activities)
-Underwater Explorers (Learning about ocean life)
-Around the World (Learning about different cultures)
-NASA Days (Space Exploration)
-Mad Scientist (Science Experiments)
-When I Grow Up (Learning about Careers)
-Little Picassos (Arts/Crafts)
2). Brand your Theme:
Okay, so now that you have your theme, now you have to brand your theme. And not marketing it, but making your theme marketable. So what does this means? Well this means that you need to make your theme come to life in all of your marketing efforts. So this means that you create a awesome page on your website dedicated to your summer program, and show families what their child can look forward to if they choose your daycare. Or maybe you are going to create an awesome Go Live Series on your Facebook Business Page that has live demonstration of some fun activities you have planned for the kids enrolled in your summer camp. Whatever it is, you have to make parents say to themselves "Now that looks like a fun place to take my child this summer, I have to give them a call."
Your Summer camp brand is what you want parents to say about your summer camp as whole. So if you had quotes from families on the Information page that explains your summer camp what would those quote say? The answer to this, is your Brand. Make those quotes come to life!
3). Create your Summer Camp Packages:
The key to ensuring that you keep your spots filled creating affordable yet profitable Summer Camp Packages. There are so many package options you can create. You can do so many days out of the summer. So that might look like Get 10 days for $500. This would allow the parents to bring their child 10 days out of the summer and the $500 would include activities, Field Trips, meals, and a package Souvenir bag.
The Souvenir bag may include your Summer Camp t-shirt, Discount to a local theme park or popular ice cream restaurant, Movie tickets, etc.. Whatever the package, it has to include a great deal, and be something that parents would pay for.
Other examples of Summer Camp Packages are packages for the entire summer, selected weeks or you can do it by selected themes. The end goal for you however is to ensure that whatever you charge that your packages are profitable for your program.
4). Market and Advertise
Now that we have our theme chosen, we've really taken time out to brand our summer camp, we've created our pricing and package plans, now it's time to get this summer camp program out into the community! We have to spread the word and Market this baby! So for those of you who know me, know about my Enrollment Building Toolkit Methods, also known as my Automatic Marketing Cycle System. I teach how to Market and Advertise in my Enrollment Building Toolkit Course, and this is the same thing I would do to market and advertise your summer camp. So in this course, I walk Owners and Directors through how to use Facebook ads, how to have a process when families come to visit your program, how to use email to build relationships with potential families and much more! And this course shows you how to do all of these things on straight autopilot. There is actually a FREE Mini Enrollment Building Toolkit Course you can take to see how this all works You can click here to take it!
I hope this helps you get the ball rolling on getting your summer camp ideas and plans together! This is the introduction to this month's blog series which is all things Summer Camp and Summer Program Planning here at Childcare Success Tools! Alright, let's get to planning, and make this the most successful summer program you've ever had!
Here are some other great things you might be interested in: